main event
SAUL SOLIS
Boise man loses nearly 50 pounds in 7 months despite demanding work life. Wait til you see what he looks like now!
"I constantly found myself making excuses as to why I wasn't sticking to my fitness and nutrition plans. However, even though I struggled, I never gave up. I kept working at it and struggled with things day after day." Saul admitted humbly, " I finally started seeing results. I started feeling great about myself as the pounds started shedding off and I really liked the compliments I was receiving from people. That was the hook I needed to push myself even harder."
Saul Solis started training with Kevin at Encore Fitness Boise back in October of 2017. He began Kevin's Born Again Athlete Program (BAA) designed for men over the age of 30 who were once athletic, and have since become sedentary but would like an overhaul on their body. When Saul joined the program, he had already been thinking about making a change, but wasn't sure where to start.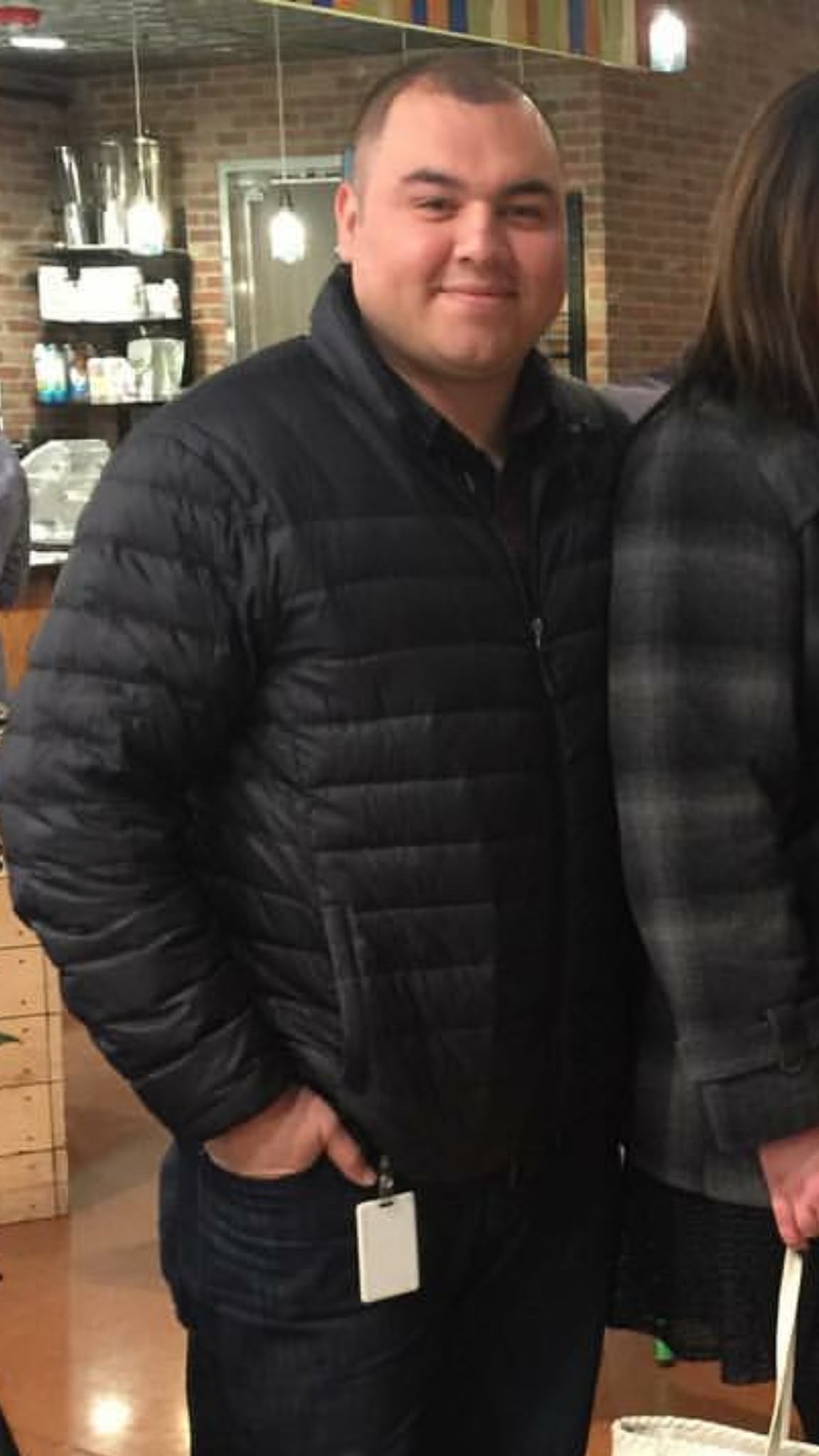 "I was tired of never having energy, feeling fatigued all the time, and I could tell my weight was taking its toll on me. In late September, Kevin reached out to me asking if I wanted to participate in the Born Again Athlete program he was running at Encore. I knew this was my shot to finally tackle my fitness goals. And, the best part was that I wouldn't have to do this alone. I would have somebody coach me through this difficult journey."
Saul is the perfect example of a success story at Encore Fitness. It's in our mission statement,
All he needed was a launching platform, somewhere to start from that could help him to establish the exercise foundations he would need to ride his fitness journey out for along time.
"When I started working out with Kevin at Encore fitness on October 1st of 2017, my initial weight was 230 lbs. Today, April 2018, I weigh 185 lbs. I am back at my weight from when I graduated high school. I feel great and I look great!"
Most importantly Saul Said, "I have developed confidence to tackle my fitness like I never thought possible for myself."
At Encore, we understand that fitness - like parenthood, religion or a career - is a lifestyle. One does not just adopt a new lifestyle overnight. There is a process of learning and adapting that takes place at a different pace with each individual. Once a client demonstrates the desire to seek answers on their own to continue their path, we know they have successfully integrated into a healthy fitness lifestyle.
Saul achieved just that.
"The gym and nutrition goals have become my favorite hobby! I love learning new workouts and meals to incorporate into my diet. I even enjoy exercising when I travel now."
Saul recently ran the Southern California Rebok Ragnar Relay (A ragnar is a relay race consisting of several long distances). He completed 16 miles over 3 legs of the Rebok Ragnar Relay. Saul ran more in the months leading up to the race than he thought he could ever run in his life, 10-12 miles a day sometimes 3-4 days a week.
"I have developed a passion for fitness and nutrition. I've even started motivating family members and friends to get started with their goals and offer my support to them. I am so happy I said yes to the invitation to work on myself again. It has paid off in more ways than I imagined and I look forward to learning more and improving myself continually as I help others as well."
"I even enjoy exercise when I travel now."
We at Encore Fitness Boise are so proud of Saul for not only losing the weight that has haunted him the last few years, but for taking charge of his schedule and bringing balance back into his busy life. Congratulations for all you have accomplished, and all you will continue to accomplish as you reach toward becoming the best possible version of yourself.
"I have developed confidence to tackle my fitness like I never thought possible for myself."